For Free Consultation:
818-222-8042
21133 Costanso Street
Woodland Hills, CA 91364
Welcome to ABM Medical Clinic and
Cosmetic Laser Services!
Since 2003, we have provided competent and quality medical care and aesthetic treatments for our patients-- with compassion, integrity and commitment.
Our goal is to have you feeling healthy and beautiful from inside and out. All the procedures done in our office are performed by one of the 2 board-certified physicians, Dr. Maryam Mortezaiefard or Dr. Mina Mortezai. The sister-duo treat their patients in the same dedicated, caring fashion. You will feel like part of 'the family' once you meet them and the staff at ABM Medical!
TESTIMONIALS
OVER 25,000 Procedures Done! Laser, Fillers, and Botox all perfromed by our doctors.
"So this was my third visit to see my magic lady. Yes she is magic. Makes me look great with just a little help. Today was just another day like that with her. I don't care if you live in Beverly Hills and can afford anything. This is the place to go. The one place I can go with a vision of the finished product and is just what I wanted. OK I LOVE THEM. I am in love and we are never breaking up." - Rebecca
"I think I can handle this with your help! Thank You for being an attentive and warm thorough Doctor... you are inspiring, I am so very grateful for your help." - Cara
Morpheus 8
Morpheus8 targets subdermal layers of the skin and tissue to remodel collagen on the face and body. Delivers exceptional skin, tissue and collagen remodeling with the Morpheus8 fractional technology.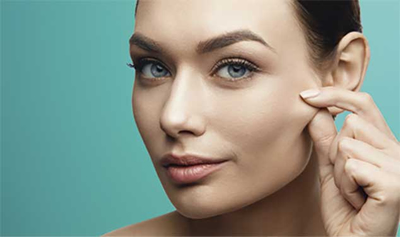 SkinCeuticals
Our mission at SkinCeuticals is to improve skin health. Dedicated to this purpose, we make one simple promise - provide quality products backed by science.