For Free Consultation:
818-222-8042
21133 Costanso Street
Woodland Hills, CA 91364
Morpheus8 Microneedling Fractional Treatment for Skin Rejuvenation
Optimal Results. Proven Duration.
What Is Morpheus8?
Morpheus8 is a device that combines microneedling with radiofrequency technology for fractional resurfacing that stimulates collagen production. Once they reach the appropriate depth, these ultra-fine needles create micro-injuries while at the same time, a pulse of targeted heat energy is emitted. Together they strongly stimulate the production of collagen and elastin, the proteins that are critical to skin cell renewal and firmness. This powerful procedure provides an extremely uniform effect to reduce fine lines, wrinkles and tighten the skin!
What Areas Can Be Treated?
Morpheus8 can be used on the whole face or specific areas of it such as around the eyes for crows' feet or crepe cheeks etc, as well as anywhere on the body that has wrinkles, discoloration or acne scarring. The most commonly treated areas include the face, neck and the abdomen for tightening loose skin.
How Many Treatments Will I need?
Depending on the area, the issue and the extent of it, you can expect to have between 1-5 sessions with 3-4 week intervals.
How Quickly Will I See Results?
Visible results can be seen within a few days, but typically noticeable results appear after 2-4 weeks. Full results can likely take several treatments and a few months since making new collagen takes some time.
Can Anyone Use Morpheus8?
Morpheus8 treatment is safe for all color/tone of skin. Anyone that suffers from wrinkles, fine lines, acne scars, stretch marks, loose skin, large pores, etc can benefit from M8!
When Can I put Make-up On After Treatment?
Since patient downtime is minimal, makeup can be applied 1 to 2 days after the treatment. Patients should expect to see micro lesions a few days after treatment and slight redness for up to 1 week depending on treatment parameters.
What Kind of Post Procedure Care Is Required?
Patients should moisturize the treatment area and avoid direct sun exposure. Use of a good broad spectrum SPF sunblock is a must to protect the new skin forming from damage and pigmentation..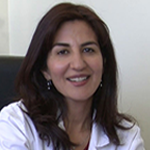 Dr. Maryam Mortezaiefard is a board certified internist with extensive training in the field of cosmetic laser and aesthetic medicine.
Dr. Mina Mortezai is a double-board certified physician in Internal Medicine and Pediatrics, along with many certifications and training in aesthetic medical procedures including Lasers, Botox and dermal fillers such as Restylane.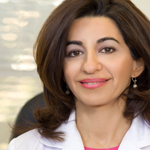 This sister duo both have great devotion to making people beautiful and confident in themselves which has been the foundation of their pursuit of excellence in the field of Aesthetic Medicine. They practice Internal Medicine and Pediatrics with the same passion, and believe greatly in patient education and empowerment.
CALL US SOON TO MAKE AN APPOINTMENT FOR YOUR FREE CONSULTATION!
We also specialize in (possibly covered by insurances):
Alternative medicine
Asthma and allergies
Arthritis
Blood pressure management
High cholesterol treatment
Male and female sexual dysfunction
Obesity
Osteoporosis
Sclerotherapy
Sexually transmitted diseases
Skin, nail and hair treatment
Skin Tag Removal
Trigger point/ tender point/ joint injections
Vitamin therapy
Weight loss programs
Women's health